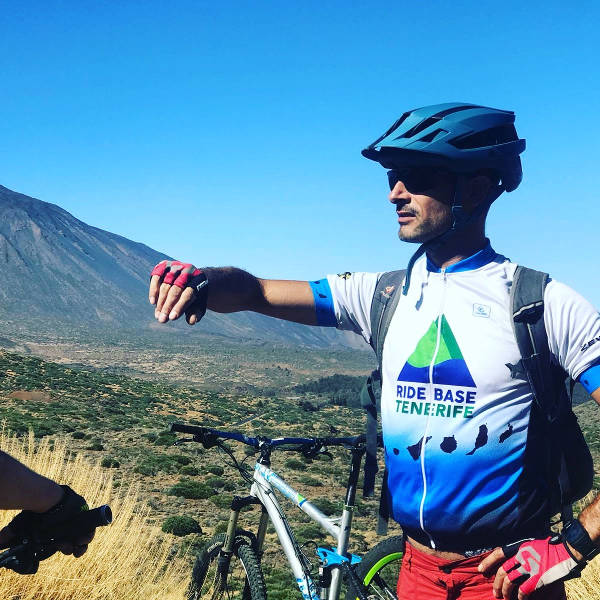 Alberto
UISP Mountain Bike

Ich bin 44 Jahre alt. Ich stamme aus Modena, einer kleinen Stadt im Norden Italiens, und lebe seit 13 Jahren auf Teneriffa. Bevor ich hierher gezogen bin, habe ich viele Länder der Welt bereist und bin meiner Leidenschaft für das Reisen und Surfen gefolgt. Ich habe eine starke Leidenschaft für Outdoor-Aktivitäten und meine Lieblingssportarten sind Mountainbiking, Rennradfahren und Surfen mit mehr als 20 Jahren Erfahrung. Während dieser Zeit auf der Insel lerne ich viele Aspekte der Natur, Umwelt und Kultur des Ortes kennen. Ich organisiere die Touren und wenn Sie sich einer Tour mit mir anschliessen, werden wir zusammen die besten Gegenden von Teneriffa auf einem Weg besuchen, der an Ihre Fähigkeiten und Wünsche angepasst ist. Ich spreche fließend Englisch, Spanisch, Portugiesisch und Italienisch. Ich bin UISP Mountain Bike Instruktor der ersten Stufe und EMTB Führer.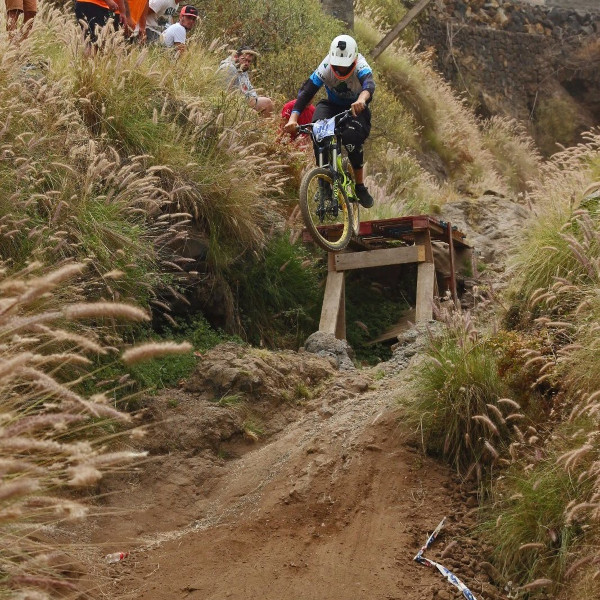 Rob
Mountain bike guide

Ich bin Rob, 27 Jahre alt. From the north west of England. I am the shop mechanic and mountain bike guide. I have a strong passion for mountain biking and anything on two wheels. which brought me here to the island. Ich lebe seit einem Jahr hier und erkunde die verschiedenen Landschaften, um die besten Trails, atemberaubende Aussichten und alles, was Teneriffa zu bieten hat, zu finden..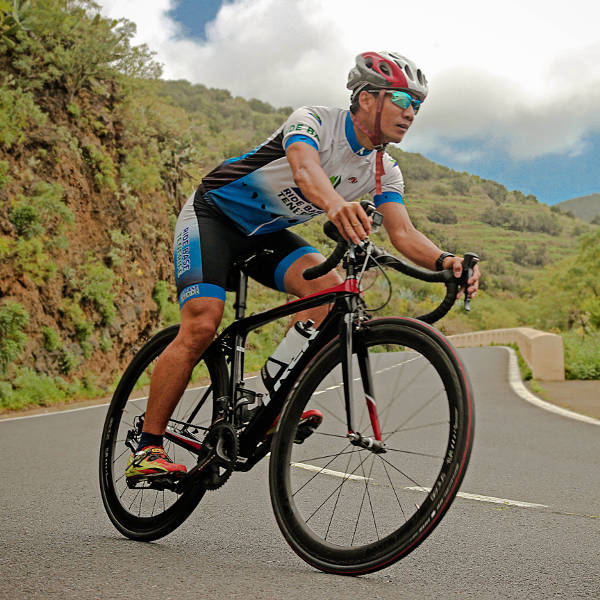 Jasper
Road bike guide

Ich bin Jesper, 42 Jahre alt. From Aarhus in Denmark. I am the Road bike guide here at Ride base Tenerife. For the last 20 years In Denmark I was a member of the local amateur bike club shifting between planning & guiding the group and just being a regular member, so I know how to act and guide in a large group. I love cycling enjoying the mix of beautiful nature here on the island and pushing your limited on the bike. Ich kenne die besten/schönsten Straßen hier im nördlichen Teil der Insel, habe eine hohe Ausdauer und weiß, dass ich guten Service und eine hohe Moral bieten muss, wenn andere eine Flaute haben. Als Reiseleiter ist es mein Hauptziel, sicherzustellen, dass jeder eine angenehme Zeit hat, und die Teilnehmer zu ermutigen, wenn sie Probleme haben oder an einem der vielen Anstiege kämpfen.
Jonay
Mountain bike guide

Ich heiße Jonay, bin 32 Jahre alt und seit 2012 in der Welt der geführten Touren unterwegs. Die Ecken der Insel auf den Routen, die wir fahren, zu zeigen, ist mein liebster Teil meiner Arbeit, abgesehen davon liebe ich alles, was mit Fahrrädern und Sport im Allgemeinen zu tun hat..